Good Finance LIVE! will take place at BVSC in Birmingham on 29th October and is a FREE one-day event giving social enterprises, charities and community businesses who are looking for repayable finance the chance to:
Meet a range of social investors in our marketplace to discuss your plans
Hear from organisations who have used social investment
Learn about support programmes and funds available
Network with peers
The event aims to bridge the gap between investors and investees, providing the space for honest conversations as well as plenty of opportunity to network with peers.
We're delighted to have 16 investors already confirmed for the marketplace. There will be talks and sessions happening throughout the day; attendees will be able to hear directly from great social enterprises on their experience of taking on social investment and in our 'What's New' slot, attendees will have the chance to learn about the support available through the Reach Fund and the Community Shares Booster Programme.
Click here to book your place.
Stay ahead of the emerging technology trends changing the landscape of today's health, education, care and housing agendas
About this Event
After the success of Tech Severn Seed in 2017 and Tech Severn 2018, Theatre Severn in Shrewsbury will once again host what is fast becoming Shropshire's most talked about technology-based event.
Held on the 24 September 2019, Tech Severn 2019 will focus on Shropshire Council's Four Centres of Excellence, and will bring together Local Government, Business, Academia, Charities and Voluntary Organisation to explore what opportunities technology can offer our respective areas of work.
New: Check out our 3D tour of the venue here.
What are our Four Centres? Here's a quick reminder:
Technology Enabled Care – Technology that helps us with daily living as we get older or if we have a disability. Helping to support our most vulnerable residents, by maintaining their independence in their own homes.
Digital Health – Technology that supports the monitoring and managing of health conditions and wellbeing. Contributing to reducing the need for health and care services as well as supporting those with health and care needs.
Modern Methods of Construction – A building practice that uses off-site construction to reduce cost, waste and construction time. To help address the housing demand in Shropshire by providing homes that meet that demand and can support independent living for those with health conditions and care needs.
Environmental Technology – Technology that provides a sustainable source of energy whilst reducing or avoiding the negative human impact on the natural environment. Providing sustainable energy for housing and critical technology-based support systems.
Whilst these four areas may appear disparate, they all help to address some of the biggest challenges we face in society, namely supporting our increasingly ageing population, meeting housing demands, and encouraging economic prosperity. Shropshire Council recognises that only by embracing technology and working with and across a wide range of partners can we begin to address these issues.
If it's anything like previous years, Tech Severn 2019 will prove to be an informative, entertaining, thought provoking and inspiring day.
Click here to book a place.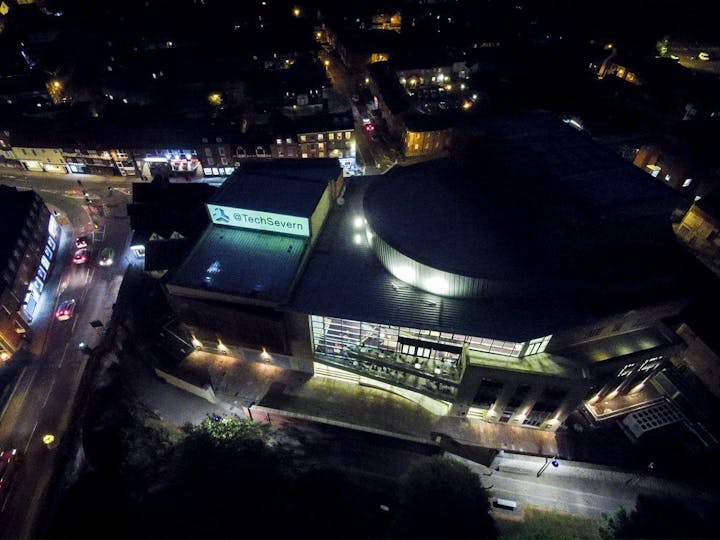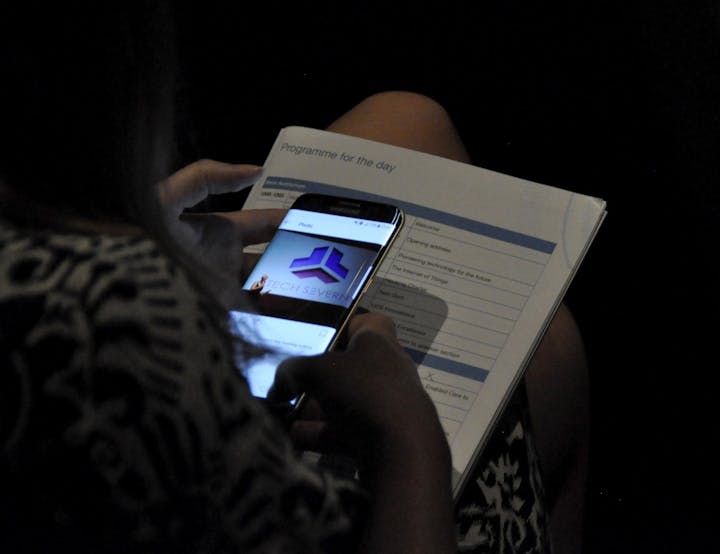 Shropshire Council is carrying out an eight-week consultation to ask people how they think youth support services should be delivered in the future to best meet local needs.
The consultation starts today (9 September 2019) and ends on 31 October and all interested individuals, groups and organisations are being encouraged to take part.
A review is necessary because the arrangements currently in place in Shropshire are due to come to an end shortly. This local work is taking place alongside a national review – launched on the 10 July 2019 – into how local authorities should secure activities and services for young people.
Ed Potter, Shropshire Council's Cabinet member for children's services, said:
"With an increase in youth crime, exploitation and demand on Children's Social Care, there is a growing focus nationally, on the work local authorities need to undertake to ensure the most vulnerable young people can access and receive the support they need.
"Shropshire Council has been working to review the delivery of youth support in Shropshire. A Scrutiny Task and Finish Group has been exploring the delivery of existing support and good practice in youth provision.
"Before any decisions can be taken – or future plans developed – the council needs to understand the views of local people, children and young people and local services and organisations. This consultation is designed to obtain this important feedback."
To take part in the consultation, people can complete a short online survey here, provide feedback by email to TellUs@shropshire.gov.uk or write to Youth Consultation 2019 c/o Shirehall in Shrewsbury.
Council officers will also be visiting different stakeholder groups and attending a range of meetings during the consultation period.
All feedback will be carefully considered and will be used to develop a proposal for the future delivery of youth services in Shropshire. The proposal will be presented to Shropshire Council's Cabinet on 11 December 2019.
Further information
What other evidence will be used to inform the new strategy?
Work has been taking place to gather together a wide range of evidence including national research and guidance, data about and from local services, and population data. This information, added to the feedback obtained through the consultation, will help to inform future decision making. Key documents include:
•            The National Youth Agency and All-Party Parliamentary Group for Youth Affairs' inquiry into Youth Work available here : https://nya.org.uk/appg-inquiry/
•             A Commons Select Committee report on Serious Youth Violence: https://www.parliament.uk/commons-select/serious-youth-violence-report/
Celebrating older people – Shropshire Festival of Ageing on 15 October 2019
Shropshire Council and partner organisations are inviting people to celebrate older people as part of their Shropshire Festival of Ageing event on Tuesday 15 October 2019.
This free one-day event, set to take place from 9am until 4pm at Shrewsbury Town Football Club, is open to everyone and will include inspirational and internationally renowned speakers who will explain the science of ageing, as well as the latest thinking on what keeps people well. There will also be taster sessions of local activities for participants to try; local activities that are known to be good for people's wellbeing.
An aspiration of the day is that people feel they have been able to take part in something that interests them from art and singing to walking football and yoga. It is also hoped that the day increases recognition of the valuable role older people play in communities, as well as improved understanding about what keeps people well as they age.
There will be a number of information stands highlighting different activities and voluntary and community sector support in our communities. There will be time at the beginning of the day and at lunch to browse the stands, as well as provide thoughts on local services.
Councillor Dean Carroll, Shropshire Council's Cabinet member for adult social care, public health and climate change, said: "This event offers people an excellent opportunity to get together and learn about the science of ageing and take part in different activities that keep us well, whatever our age. I'm delighted that this event is taking place in Shropshire and really encourage people to come along and see what it's all about."
Heather Osborne, Chief Executive of Age UK Shropshire Telford & Wrekin, said: "We're really pleased to be supporting this event and hope that people are able to come and enjoy the day. On the day we will hear from inspirational people who are keeping active and showing us that older people make a fantastic contribution to our communities. We are really looking forward to the day."
How to book
To book, people can complete the EventBrite booking form which can be found here; shropshire.gov.uk/festivalofageing
Those who prefer to book by telephone can do so by calling the council on: 0345 678 9077
This is a Shropshire Council number where your details will need to be taken to book you on to the event. This information will be stored securely on the council system, and only used for the purpose of booking you on to this event.
How to get there
There will be a complementary bus service from Shrewsbury Railway Station and Shrewsbury Bus Station to Shrewsbury Town Football Club on the morning of the event, courtesy of Shrewsbury Dial-a-Ride.
One bus will leave the train station at 8.45am and the other at 9.30am. Return journeys will be dependent on return train times.